Contestant Info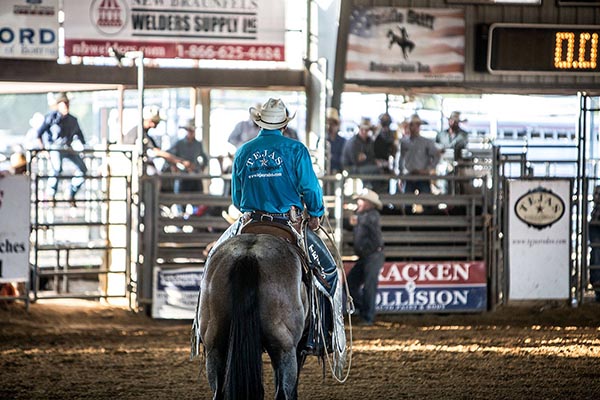 Open Rodeo
Entires will be open Monday at 11am-Thursday at 9pm for that Saturday's rodeo. If your entry fee is not paid by the Thursday at 9pm via
Credit Card
prior to Saturday's Rodeo, your entry will be voided. NO exceptions.
We will be practing Social Distancing, no walk ups will be allowed.
In his latest executive order, the Texas Governor has made it mandatory to wear face masks at all indoor and outdoor venues unless you are in the arena competing.
Therefore, beginning this weekend, we will be enforcing this new requirement while at our venue. Abiding by this new mandate will allow us to continue to produce the rodeo and provide you and your family with safe and fun entertainment.
We continue to adapt during this ever-changing environment and you continue to show up for us and for that we are extremely grateful!
As a family-owned business, we appreciate your support in helping us all get through these times.
Tejas Rodeo Entry Info
Bull Riding $55
Open Team Roping – per person per run (can enter twice) $80
#10 Team Roping (cap at #6) – per person per run (can enter twice) $80
Breakaway $80 (can enter twice)
Tie Down Open $80 (can enter twice)
Tie Down #10 Handicap ** (can enter twice) $80
Barrel Racing $55

**If you're a #11, you will have one second off. If you're a #12, you will have two seconds off and so on.

Open Rodeo Contestant Information

To view the Contestant Rules 2020, click here, link opens in a new tab.

NOTE: July 4th rodeo is now a regularly scheduled Saturday Rodeo

Order of Events for the Rodeo Performance
-Grand entry or opening
-Bull riding
-Drill Team Performance on horseback
-Team Roping
-Mutton Bustin (Due to Covid-19)
-Calf Scamble (Due to Covid-19)
-Breakaway Roping
-Tie Down Roping
-Barrel Racing
-Bull Riding
Order of events for the slack (after the rodeo)
-Barrel Racing
-Breakaway Roping
-Tie Down Roping
-Team Roping
-Exhibition Barrel
2020
Rodeo Standings – Fall Series
Rodeo Standings – Spring Series